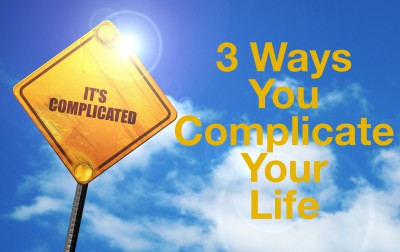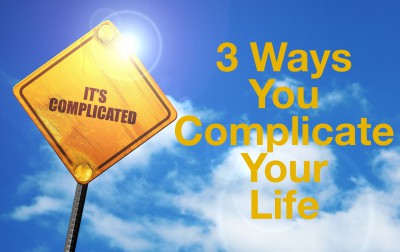 Wouldn't it make sense if we just made things easy, direct, and effective?
We don't.  We tend to complicate things.  Repeatedly.
Life is already a challenge many days.  So why do we make it harder on ourselves?  Sometimes, it is mental blocks.  Sometimes, it is reaction.  Sometimes, we let our emotions run the show.
This week, I discuss 3 ways you likely complicate your life.  I know, because I fall into those same traps many times.
The first step is understanding the traps.  The second step is avoiding those traps.
Listen in to discover 3 ways you complicate your life. . . and how to avoid those traps.
Podcast: Play in new window | Download
Subscribe: Apple Podcasts | Android | RSS